Duh Magnet
Ex-Ramone Wants to Sedate Digital Sales
More Reverse Reznor news, as I like to dub such these days.
loser-x
Hunh? Richie Ramone? The Ramone NOBODY GIVES A SHIT ABOUT?
Duh Magnet
THAT Ramone. [:)]
It's hard, but like the comments say, crack isn't getting any cheaper.
loser-x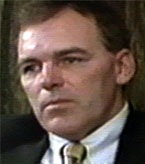 Dressed all formal for the lawsuit…
Duh Magnet
WAAAAAAAAAAAAAH!
Fuck, look at him, looks completely like a down and out insurance agent.