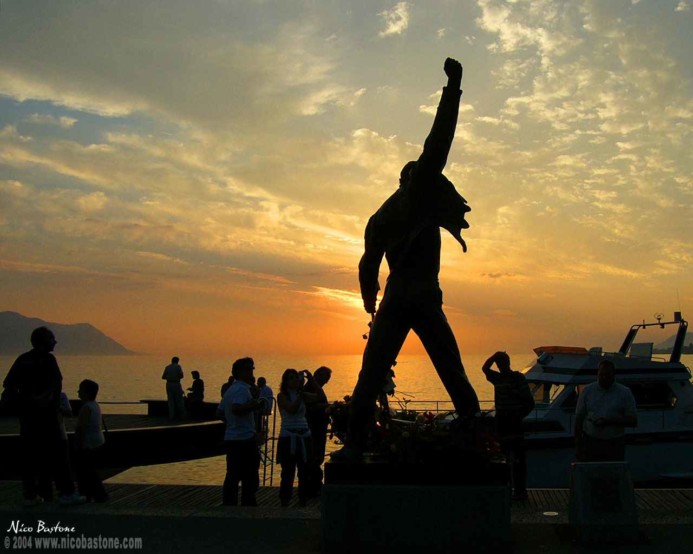 Google did a Google Logo tribute on the anniversary of Freddie Mercury's birthday, which was a very nice touch, but I wasn't aware that Brian May did a post on the Google blog to mark the occasion as well.
Here's Time chiming in, and Queen will be streaming the Wembley concert for two straight days via Youtube.
On a personal level, Queen will always be one of my favorite bands, and I regard Freddie Mercury as one of the most distinctive…if not THE most distinctive rock voice of our era (AH! AH!), and with his passing Queen effectively ceased to exist as a functional group. Even non-fans will find it quite difficult to argue against the impact Queen's performances had on the Live Aid concert in particular and Wembley in general as an iconic rock concert venue. Here's a happy 65th, and may memories never die.